Local Roofing for Puget Sound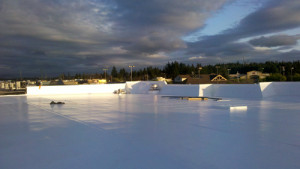 We are a well known locally operated shop, with many satisfied customers and many years of experience. You can be assured that we have the highest standards with references to back it up! A family operated business, we have always cared about our customers.
We are a team of skilled designers, technicians and customer service personnel that will always go the extra distance to ensure the satisfaction of our customers. Without the referrals we receive, we would never have achieved the level of success that we have today.
Our installation teams adhere to the highest standards in the industry in regards to professional work ethics and image. They are well-groomed, uniformed from head to toe, and always courteous. They were handpicked for their proven performance records and work ethic. All of our technicians have received extensive training in all of the areas in which they perform work and are bonded and fully insured. Our quality work and integrity has earned us an A+ rating with the Better Business Bureau. When you partner with us, you have made the right choice for a roofing contractor.
When seeking a roofing contractor, always look for a local, well-established group with a long list of verifiable references in the area. Find one whose employees have remained with the company for a considerable time. You want to hire a contractor who will be there, for many years to come, to back up their work should a need arise. A well-established local contractor will rely on referrals for the greatest portion of their business and will hold a customer's satisfaction as their primary goal, as we do at Roofing Solutions NW.
Certified Duro-Last Techs
We had to learn the proper technique for installing the Duro-Last Commercial Roofing System©. We are proud to say that we recieved very high scores on our evaluations. When we do a Duro-Last Roof we use our training and do it right!
The Right Tools For The Job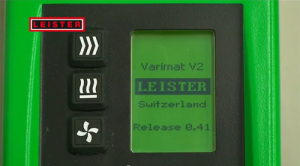 It takes a very specialized machine to handle the work for the Duro-Last® Commercial Roofing System. Its the LIESTER VARIMAT V2. Using the new VARIMAT V2 plastic insulation sheets can be welded together rapidly and that gets your job done at a lower cost. You can look at this amazing machine in this video. Just click the pic to the left!
WE USE ONLY QUALITY PRODUCTS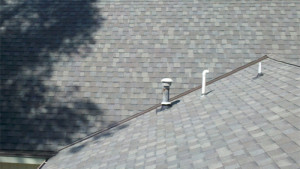 Pabco Premier Line
Owens-Corning
IKO Premium products
Certain Teed Landmark