Do You Have A Flat Roofing Project We Can Help With?
Committed to quality craftsmanship
Benefits of a Flat Roof from Roofing Solutions NW LLC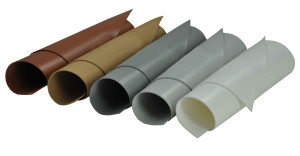 Flat Roofing or Low Sloped roofs have little to no slope and a very slight angle. This type of roof offers many benefits including cost, accessibility and safety. This type of roof is typically used in commercial properties but can be seen in residential roofs as well.
Low sloped roofs are roofs with a pitch less than 4:12. It is highly recommended that for flat roofing or low sloping roofs, a continuous membrane system is used to cover them. Roofing Solutions NW recommends Duro-Last for a custom-prefabricated, reinforced, thermoplastic single-ply roofing system. This system is recommended by Roofing Solutions NW  for any commercial roofing application.
5 Reasons Why Building Owners Choose Roofing Solutions NW
MANUFACTURERS WARRANTY
Roofing Solutions NW is one of the rare roofing contractors who's work is warrantied by the materials manufacturer. Get the details!
CUSTOMER BENEFITS
Roofing Solutions NW is an authorized contractor, who's technicians have participate in exclusive training and have been taught skills and techniques directly by Duro-Last professionals, providing YOU the building owner peace of mind on the installation and performance of your roofing system.
• Duro-Last inspects and audits all commercial projects to ensure quality.
Tell us about your project, and we'll get started on your estimate immediately.