Do You Have A Metal Roof Project We Can Help With?
Metal roofing for long life and unmatched durability
Roofing Solutions NW uses high quality metal roofing and seamless rain gutter systems that stand the test of time. No matter what kind of roofing style you choose, you'll never have to worry about your roof again. Most come with a true 30 – 50 year warranty.
Long lasting metal roofing with striking aesthetics
 Residential & Commercial
Roofing Solutions NW offers a variety of styles and colors of metal roofing systems, and will complement nearly every kind of building. This roofing option offers durability, sustainability and a peace of mind.
A metal roof offers superior protection against the elements:
FIRE: A metal roof will not burn or support combustion.
WIND: Experience at recent hurricanes has shown that metal roofs outperformed other roofing products.
WATER: Metal is impervious water absorption, greatly reducing damage to structure. And a metal roof cannot be penetrated by hail.
SNOW: Snow slides easily off a metal roofing system, and in areas such as doorways, metal guards prevent snow from falling onto entrance ways.
Benefits of metal roofing include long lifespan and increased resale value.
MANY COLORS TO CHOOSE FROM FOR YOUR NEW METAL ROOF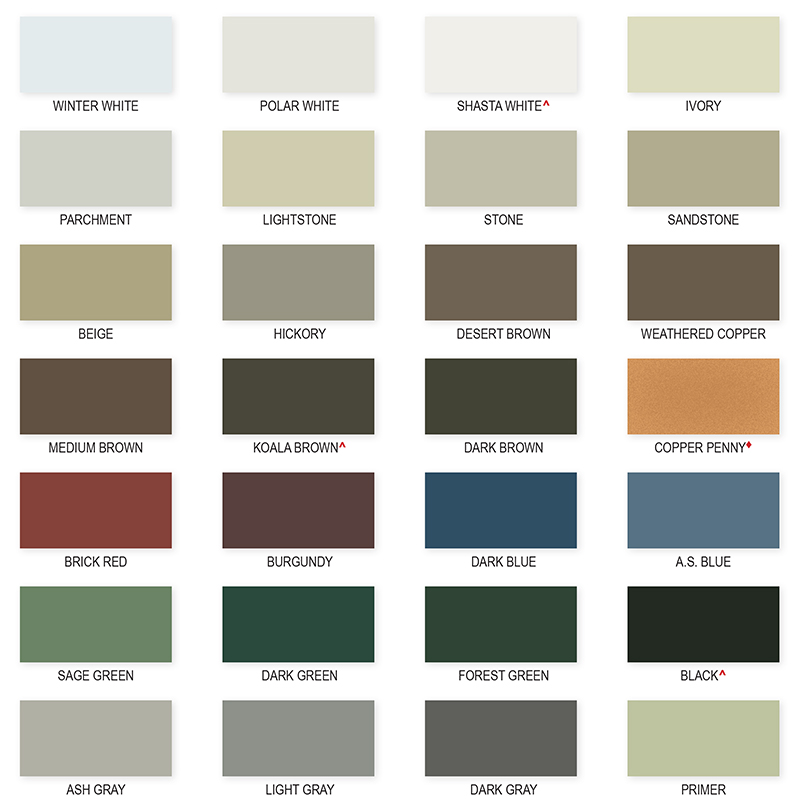 MANUFACTURERS WARRANTY
Roofing Solutions NW is one of the rare roofing contractors who's work is warrantied by the materials manufacturer. Get the details!
CERTIFIED & EXPERIENCED TECHNICIANS
Roofing Solutions NW is an authorized contractor, who's technicians have participated in exclusive trainings and have been taught skills and techniques directly by numerous manufacturers, providing YOU the building owner peace of mind on the installation and performance of your roofing system.
Tell us about your project, and we'll get started on your estimate immediately.